Despite being disappointed at the cancellation of the cruise liner sailing to Stornoway the Isle of Mull Gaelic Choir set off in good spirits to Stornoway by road.....

Alasdair Whyte set the pace on Monday by winning the James C MacPhee Memorial medal. This is the second year Alasdair has won this medal. Next up was mum Riona who after singing in the 2 qualifying competitions on Wednesday was sitting in 4th place for the Gold medal final on Thursday.Fiona MacKenzie, Dingwall was leading on 362 points, Rhona Morrison Glasgow & Iseabail MacTaggart London were joint second on 361 points, and Riona was 4th with 359 points. It was all very close. Thursday morning dawned and Riona sang with the choir in two competitions before going to the Gold Medal Final.

(She is a cert for the Mull 1/2 marathon next year the way she rushed from venue to venue) There were 9 finalists in all in the final competition, 4 ladies and 5 men. The standard was exceedingly high as the marks reflected. The competitors were required to sing 2 songs, one prescribed and one own choice and Riona wowed the adjudicators and audience with her renditions of Uibhist Tir ghraidh and Iain Ghlinn Cuaich. After an agonising wait for the final marks Riona came out on top with a total over the 2 days of 722 points, Rhona Morrison with 721.Fiona MacKenzie with 720,and Iseabail MacTaggart with 717.Well done Riona, the coveted Gold medal

Archie MacLean from Glasgow a regular visitor to the Mull Local Mod, won the men's medal. A shell shocked Archie was quoted as saying he was "gobsmacked" at the result. Archie originally from Barra was also lying in 4th place on entering the final competition. He took the medal home with a total of 714 points just one mark ahead of Gillebride MacMillan from South Uist, winner of last years Traditional Gold Medal.Third equal went to Neil Campbell and Kenneth I MacKellar, both from Glasgow and 5th place went to Alastair Gray from Lochgilphead. The choir had a hard act to follow but gained 2nd place in the sheriff MacMaster Campbell competition for Mixed choirs and the ladies were 4th on their competition.

As part of her prize Riona is off to Mod USA in Pennsylvania next September (the choir will only allow her to go if she takes them as her backing group!) All in all it was a very memorable and beneficial trip for the Isle of Mull Gaelic Choir apart from leaving a certain MacLean behind in Stornoway.If anyone has a spare alarm clock perhaps they could let Charlie borrow it for Largs next year. Another medal was awarded to a member of the choir-John Archbold.Nothing was lost or left behind in stornoway-Thanks John. The choir would like to thank everyone that has supported them during the last year. PS the liver transplants that were held on stand-by at Dunaros were not required.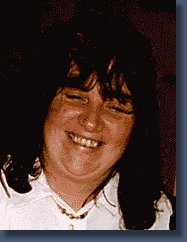 Home Page | Video clips | Contact Choir Secretary | CD sales