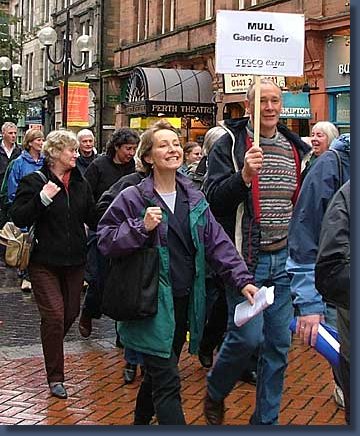 Rosie (Alto) proudly marches beside her Husband Nigel (Bass) who was honored to be the choir member chosen to carry the banner.............
or was it that Nigel was the only male able to get out of his bed on the Saturday morning.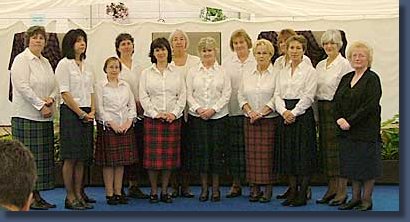 Ladies choir in competition nervously wait .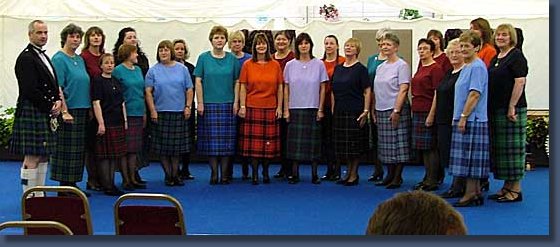 Many of the ladies in the Mull gaelic choir also sing in the Atomic Piseags.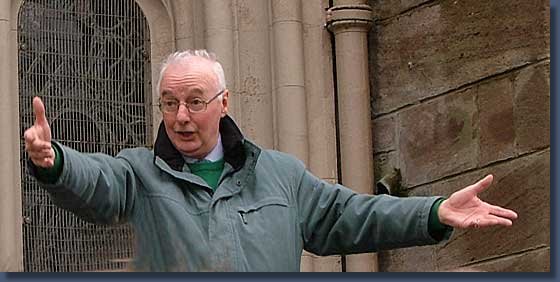 Hamish conducts the massed choirs..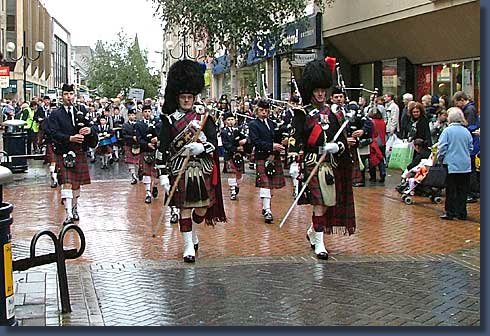 Massed pipes and drums parade throught the centre of Perth.



Home Page | Video clips | Contact Choir Secretary | CD sales