Despite the horrendous weather conditions last week two brave members of the choir set off for a week-end retreat at Carbisdale Castle outside Lairg. Two members left Mull on Thursday fighting blizzards and snowdrifts. The fact that they did not arrive at Carbisdale until the Saturday had nothing to do with stopping at various watering holes on the way. The reason was plain and simple, the huskies' sense of direction left a lot to be desired.

At Carbisdale they met up with another 120 enthusiastic warblers to participate in a weekend of gruelling workshops. What dedication!

Sleep was to be a luxury denied this band of warblers, practices lasted long into the night and early morning, stopping only briefly to wet their parched throats.

Yes folks, yet again, the yearly get-together of the Rural Gaelic choirs "Ceol nan coisir" was a great success.


---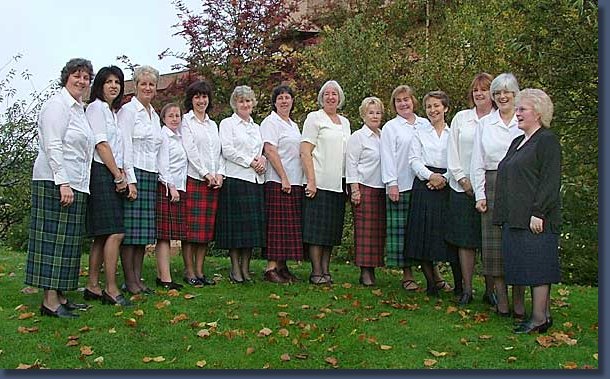 Mull Gaelic Choir Ladies at the National Mod 2004


Home Page | Video clips | Contact Choir Secretary | CD sales